We can only achieve true sustainability by working together and taking many small and large steps in the process. Below you will find an overview of some of the initiatives supported by the ministries involved in Siegelklarheit, which open up further opportunities for you to engage with the topic of sustainable consumption beyond labels. 
Sustainability Compass
Kompass Nachhaltigkeit (Sustainability Compass) provides comprehensive information on sustainable public procurement in Germany. In addition to information on public procurement law, the Sustainability Compass also contains practical examples as well as text modules for tender documents and a Standard Comparison Tool. 
A list of suppliers shows companies that offer sustainable articles suitable for procurement with certain standards. Procurers can thus quickly obtain information on the sustainable procurement of contracts.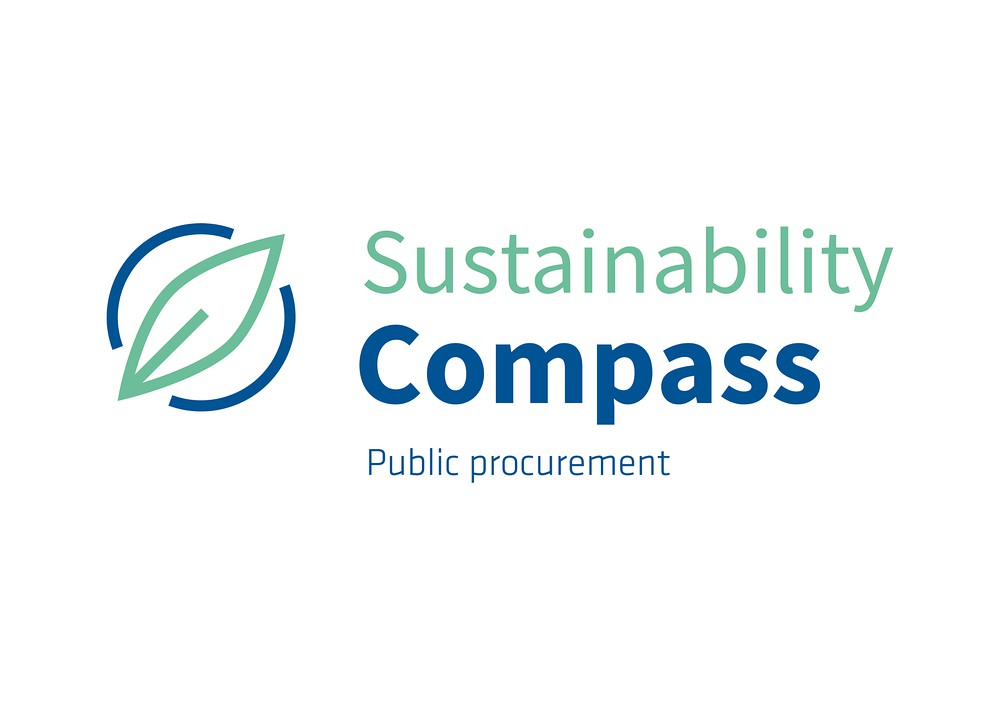 © SKEW
The new EU energy label - saving electricity costs and protecting the environment
Energy efficiency is a key factor when deciding which electrical appliances to buy. The EU energy label is a reliable guide. It shows the energy consumption of products in a transparent manner and provides information on other product characteristics such as water consumption or volume. Consumers can thus easily compare different appliances, save money and pay attention to sustainability.
In recent years, many technical innovations have led to significant improvements in energy efficiency. For this reason, a new EU energy label has been in place for some products (refrigerators and freezers, dishwashers, washing machines incl. washer-dryers, electronic displays incl. televisions) since March 2021. Other product groups will follow gradually. For example, the EU energy label for light bulbs was introduced on September 1, 2021.
Another new feature is the QR code on the EU energy label, which links to the European product database EPREL. There, consumers can obtain further extensive information on the product. Practical tips on purchasing and energy-efficient operation of electrically powered products are provided by the energy label app, which is available free of charge.
More (German only)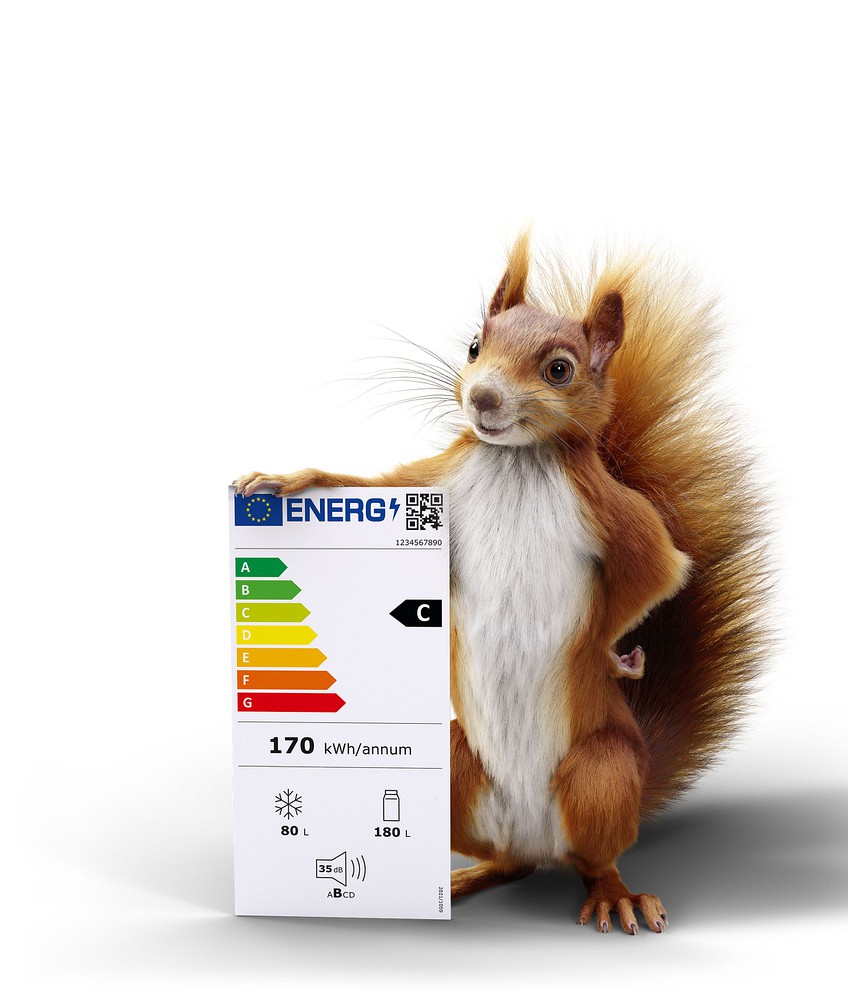 © BMWK
Partnership for Sustainable Textiles
The Partnership for Sustainable Textiles is a multi-stakeholder initiative with around 140 members from companies, associations, trade unions, civil society, standard setting organisations and the German Federal Government. 
As the first point of contact for all companies that want to fulfil their environmental and human rights due diligence obligation throughout the supply chain, it offers a network and support. The focus is on due diligence as described in the German National Action Plan for Business and Human Rights (NAP), among others.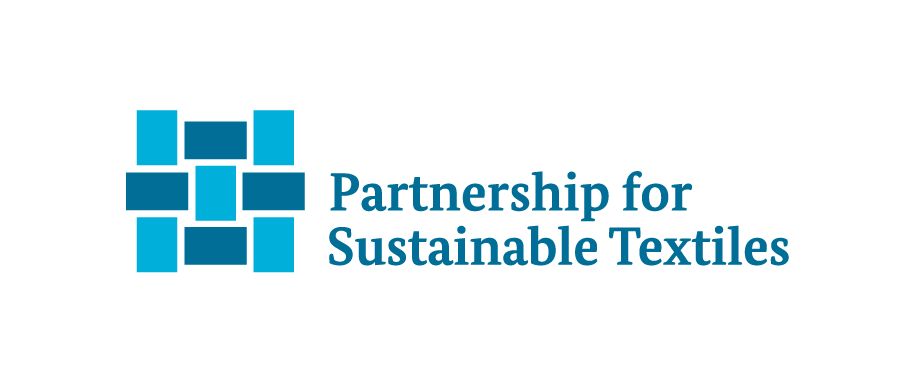 © Textilepartnership / GIZ
SME Compass
The SME Compass is an online portal for the implementation of corporate due diligence, especially for small and medium-sized enterprises.
How can human rights and environmental risks along the supply chain be identified, and which measures should be taken to fulfil due diligence obligations? The SME Compass navigates companies step by step through the implementation process.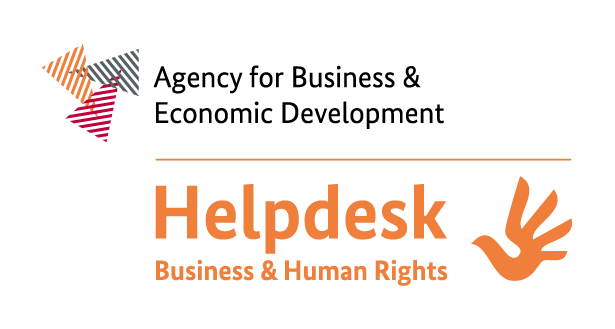 © Agentur für Wirtschaft & Entwicklung
Competence Centre Sustainable Consumption
Whether it's food, mobility or clothing, consumption as a cross-cutting issue encompasses all areas of our everyday lives. Accordingly, many ministries and stakeholders are involved in promoting sustainable consumption in Germany. 
The Competence Center for Sustainable Consumption (KNK) was established to support their cooperation, the networking of activities, and the exchange and provision of knowledge. Subordinate authorities of several participating ministries work closely together in the Competence Center, and the office is located at the German Environment Agency (UBA).
More (German only)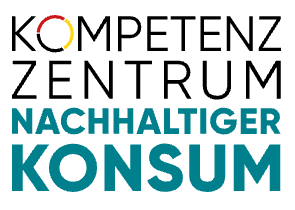 © Umweltbundesamt
Think Factory Consumption
Buying organic products, doing without a car - do individual consumption decisions save the climate? Or are stricter laws and green companies the levers for a sustainable lifestyle? The Think Factory Consumption (Denkwerkstatt Konsum) helps to better understand sustainable consumption. The educational tool is aimed primarily at interested consumers as well as environmental educators, environmental activists.
The Factory of the German Environment Agency (UBA) focuses on the social dimension of sustainable consumption. It takes the perspective from the "we to the I" and from the "I to the we" and thus makes it clear that sustainable consumption is not a purely individual matter, but that each individual can still make a difference.
More    (Germany only)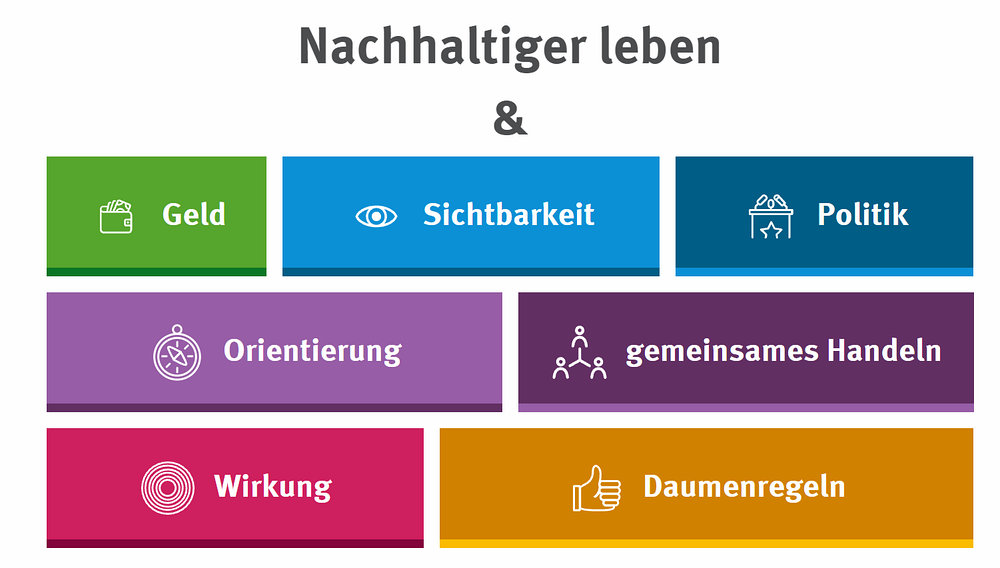 © Umweltbundesamt
UN Global Compact Network Germany
The United Nations Global Compact is the world's largest initiative for sustainable and responsible corporate governance: More than 19,500 companies and organizations worldwide have signed the Global Compact and its ten universal principles.
The UN Global Compact Network Germany (UN GCG) is one of the largest of the approximately 70 local networks of the UN Global Compact. Through learning formats such as webinars, peer learning groups or online tools, the network supports the currently more than 820 German signatories in contributing to an inclusive and sustainable global economy. With the aim of initiating change processes in companies and strategically integrating sustainability, the UN GCG focuses on the topics of human rights and labor standards, environment and climate, anti-corruption and reporting, as well as on the 17 SDGs.

© UN Global Compact